Top 10 Best Art Classes in Austin, TX
Art can be a fun and relaxing hobby. We all have fond memories of our children's artwork, and many of us still have these creative works on display around the house. Where do you go when your child needs a serious glue stick and glitter session but you don't want it all over your house? Here are a few of our favorite drop-in art classes in and around Austin that will let your child's imagination run wild while keeping the mess in its proper place.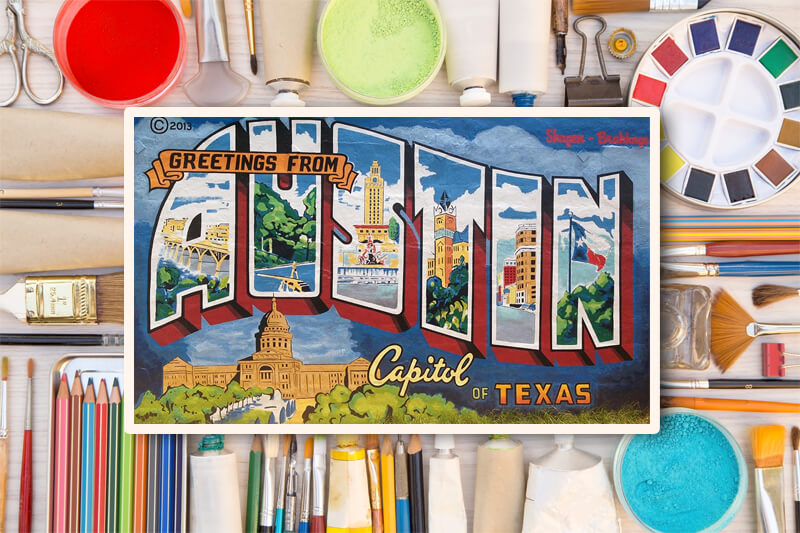 Art classes help to bring out the raw talent that is often hidden beneath the surface. These classes enlighten and inspire, whether they serve to refine the skills of a budding artist or to show a novice that he or she does have skills. But there's no rule that says art is only for kids. Adults can benefit greatly from art, and many places offer lessons tailored specifically to a more mature audience. The following is a list of the best and most popular Art Classes in Austin. We put together our own list to discover the best Art Class near you in Austin.
The Contemporary Austin Art School
The Art School at Laguna Gloria, 3809 West 35th Street, Austin, TX 78703
The Art School is situated on the fourteen-acre historic Laguna Gloria site on Lake Austin, a natural setting conducive to the creation of art. We encourage you to explore the grounds while working on class projects because our studios have direct access to them.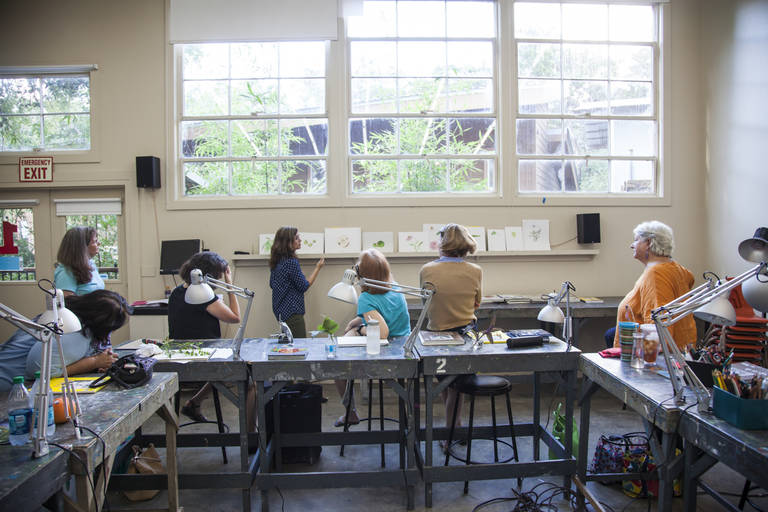 Our goal is to encourage your creativity, increase your visual awareness, and help you improve your technical skills in your chosen medium. Because our classes are small, you will have more opportunities to interact with our credentialed and talented faculty members.
Sacred Arts Studio
6001 W William Cannon Dr #305, Austin, TX 78749; Phone: (737) 529-7144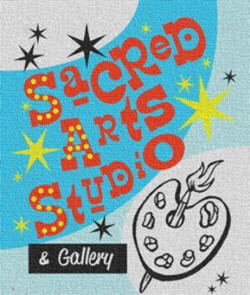 At Sacred Arts, we are committed to providing you with a high-quality art education. We will work with you to improve your artist eyes and skills, whether you are a beginner or an advanced artist. Let's work together to make all of your artistic dreams a reality. In June and July 2021, Sacred Arts Studio is excited to offer online art classes. Classes are taught by award-winning and professional art educators with extensive teaching and artistic experience. Our online classes are in their second summer. We are pleased to report that the 2021 summer art classes were fantastic, with beautiful artwork created by the young artists. – sacredartsstudioandgallery.com
Amanda Lee Jones Art Studio
607 W St Johns Ave #10, Austin, TX 78752; Phone: (512) 826-1802
Many people believe that drawing and painting are impossible to "learn" before coming to the studio. Perhaps this is due to the belief that in order to be an artist, you must be born with a natural talent or ability. I disagree, and I have witnessed firsthand amazing transformations in a student's artwork (and satisfaction with said artwork) within the first semester. I teach representational drawing and painting in my art classes.
I begin by teaching students how to draw and paint what they see with greater accuracy, so that they can develop skills that can later be used to create any type of art they desire. Students will learn how to use the "tools" and "principles" to supplement and augment their natural ability to draw for each class and throughout each unit of the artistic development course. The curriculum focuses solely on drawing and painting skills and is not intended to be a replacement for other forms of art education. – amandaleejones.com
Cordovan Art School and Pottery Parlor
8108 Mesa Dr Suite B-102, Austin, TX 78759; Phone: (737) 300-1200

At Cordovan Art School, we see the joy that comes from creative people doing what they were born to do every day. Everyone who walks through our doors is greeted with a smile, and we hope they leave with a smile when their class is finished–that is our "smile-smile" policy. We strive to create a positive, uplifting, and enjoyable environment in which our artists can paint, draw, and learn the fundamentals of art and design. Along the way, we hope that our students and teachers will develop a greater appreciation for the arts and for one another. Cordovan employs only the best teachers. Our students have been astounded by what they have accomplished over the years. -cordovanartschool.com
Atelier Dojo
916 Springdale Rd building 2 suite 106b, Austin, TX 78702; Phone: (512) 220-1058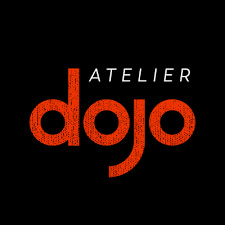 Atelier Dojo is a professional arts academy that offers classes, workshops, and open studios to the public. We serve as a hub in Austin for artists to gather, inspire one another, and grow their skills collectively in a supportive environment. Our instructors provide rigorous training in the fundamentals of classical art and are fully committed to our members' and students' personal growth. Atelier Dojo classes are led by nationally recognized artists in an intimate and welcoming environment, with a curriculum dedicated to the classical skills that underpin realist drawing and painting. – atelierdojo.com
Austin Creative Art Center
Austin Creative Art Center, 1605 West 6th Street, Austin, TX, 78703; (512) 660-3259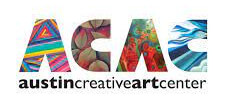 Students of all ages experiment with a variety of mediums such as acrylic paint, watercolor, clay, pen and ink, charcoal, pastels, and more. ACAC's goal is to guide students through creative processes that will boost their self-confidence and artistic abilities. We believe that encouraging students to do and be their best leads to them exceeding expectations and reaching new heights. The desire to imagine, invent, produce, and communicate is innate and can be fostered through creativity. – austincreativeartcenter.org