Artists are serious about their art supplies, so finding an Austin art supply store that has everything you need is really nothing short of amazing. When shopping, artists, and crafters consider several factors, the two most important of which are product quality and price.
If you're going to art school or simply enjoy creating, you'll need high-quality art supplies. While artists who have progressed beyond the "starving artist" stage may use exorbitantly priced materials to create their masterpieces, you don't have to spend an arm and a leg on top-tier materials.

You can't make beautiful art unless you have high-quality supplies, and these stores have a wide selection to choose from.
Austin Creative Reuse
2005 Wheless Ln Austin, TX 78723; (512) 375-3041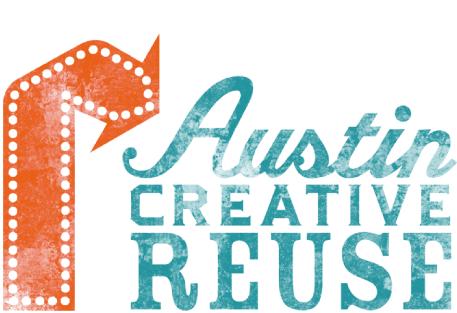 Reuse centers are more efficient than recycling because it requires no industrial processing. Reuse also gives us a tangible and inventive way to engage in a sustainable lifestyle. For the past thirty years, more than 25 creative reuse centers have been thriving in the US. Many of these organizations report diverting 60,000 lbs from landfills each year while also being economically viable organizations. Through tinkering and creative exploration, reuse inspires the engineers, designers, architects, and artists of tomorrow. – austincreativereuse.org
---
Jerry's Artarama-Austin
6010 N I-35 Austin, TX 78752; (512) 420-9359
We started Jerry's Artarama of Austin with a simple goal in mind: to give artists of all stripes an easy, affordable, dependable way to buy all the right supplies for their work. We provide a wide range of products and custom framing options to fit any artist's needs, no matter if they're a professional painter or someone just getting started. With our blend of expert customer service, selection of quality products, learning events, and focus on helping our customers grow artistically, you can rest assured that we'll help you with whatever you need. – jerrysretailstores.com
---
Armadillo Clay and Supplies
3307 E 4th St Austin, TX 78702; (512) 385-7311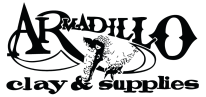 We sell clay, equipment, tools, glazes & supplies to artists, ceramists & potters. Clays and supplies are available for retail & wholesale at discount prices. Serving Texas for the past 30 years. – armadilloclay.com
---
Ampersand Art Supply
1235 S Lp 4 Ste 400 Buda, TX 78610; (512) 322-0278
At Ampersand Art Supply, surface matters. Our mission is to make exceptional surfaces that artists trust. Made with conservator-quality materials and sealing processes, no other panel on the market protects an artist's work like Ampersand.
Ampersand's commitment to quality and archival principles led the company to engineer the only archival sealed panels on the market. Today Ampersand has eleven surfaces that support all media ranging from oils to watercolor and even includes a line of innovative Floaterframes specially designed for panels. – ampersandart.com
---
Intrinsic Trading
11751 W Parmer Ln Ste 100 Cedar Park, TX 78613; (512) 828-0540
Founded in the early 2000s, Intrinsic Trading is a world leader in manufacturing natural gemstone beads, pendants, matching earring pairs, and cabochons. We work with local miners to meticulously hand-pick each piece of rock before we send it to our own cutting facility. Each stone is then hand-cut and polished by our most skillful artists, ensuring that the products we offer are second-to-none. – intrinsictrading.com
---
Chalk Ink
5008 Burleson Rd Austin, TX 78744; (512) 457-0522
From home crafts to successful business ventures, displaying your message makes a project uniquely yours. Chalk messages give you a simple, fun, and traditional way to create signs, display menus, label products, and so much more. No matter your message, say it loud and proud with Chalk Ink's chalk paint markers. Bold colors, easy clean-up, and bulk ordering simplify customizing any project in any way you want. Chalk paint markers are gorgeous and easy to use across a wide range of surfaces. Liven up a room, entice customers, or add that something special to your next big event. You can also order bulk chalk markers so that you can keep creating fresh and stylish displays over and over again. – chalkink.com
---
Sassy Scrappers
13600 Ranch Rd 12 Ste A Wimberley, TX 78676; (512) 847-0909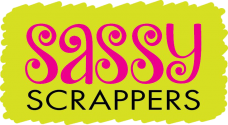 We are your store for everything Sassy and Scrappy from scrapbook and card supplies to gifts, home decor, and pet accessories. Your shopping experience is guaranteed to be fun with funky antique displays, one-of-a-kind finds, Texas-inspired stamps, and scrapbook supplies galore! – sassyscrappers.com
LIVING FELT
2440 E Hwy 290 Ste E1 Dripping Springs,, TX 78620; (512) 894-2099

Everything we do starts with love and good wishes for an inspired, fun, and creative experience while making really cool things with sheep's wool. We carry an extensive range of wool, fibers, tools, supplies, and kits to support your exploration of art and craft through needle felting, wet felting, and Nuno felting. – feltingsupplies.livingfelt.com
---
CRAFT
4704 E Cesar Chavez St, Austin, TX 78702; (512) 900-9957

Located less than 10 minutes from downtown, CRAFT can seat 30 crafters and accommodate up to 50 standing guests. Our studio features an open concept design that encourages creativity and provides easy access to an extensive library of DIY tools and supplies. For larger events, tables and shelves can be rearranged to create plenty of room to mix and mingle. After years of storing craft supplies under her bed and making last-minute trips to the art store for a pinch of some specific shade of green glitter, Eli realized what Austin needed: a place where anyone–from crafting hoarders to rookies–could make a mess and create.  – madeatcraft.com
---
To get the most out of your online shopping experience, most return policies allow for simple refunds and exchanges. If you order something and it isn't what you expected, you can easily return it. In some cases, you might order something that turns out to be even better than you expected. All of the best art supply websites have one thing in common: shopping at them can be a lot of fun—finding old favorites, discovering new ones, or stumbling upon incredible deals.